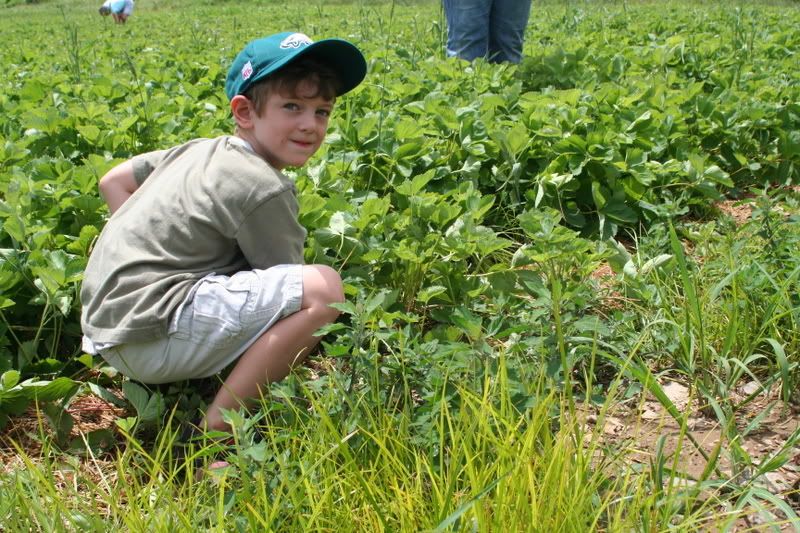 it is that time of year again, when the berries are ripe, and sweet, and wonderful. There is nothing like popping a sun ripened strawberry in your mouth and enjoy. I decided that I would make jam this year, and take the kids with me to help pick. Kimberly ate more than she picked. Alex kept finding the "jackpot" of all berries, and Ethan was Ethan. Doing his own thing. He wandered around, he ate berries, he was Ethan.
Nicole and Cassie helped, and the quest for the perfect berry was on between the two.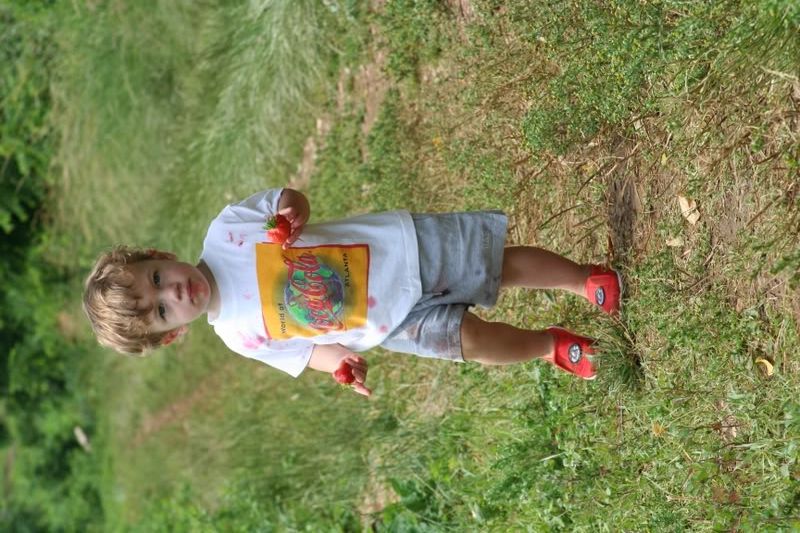 what you don't see in this pic, is the fact that, as soon as Kimberly showed me the berry she picked, she chucked it into the box...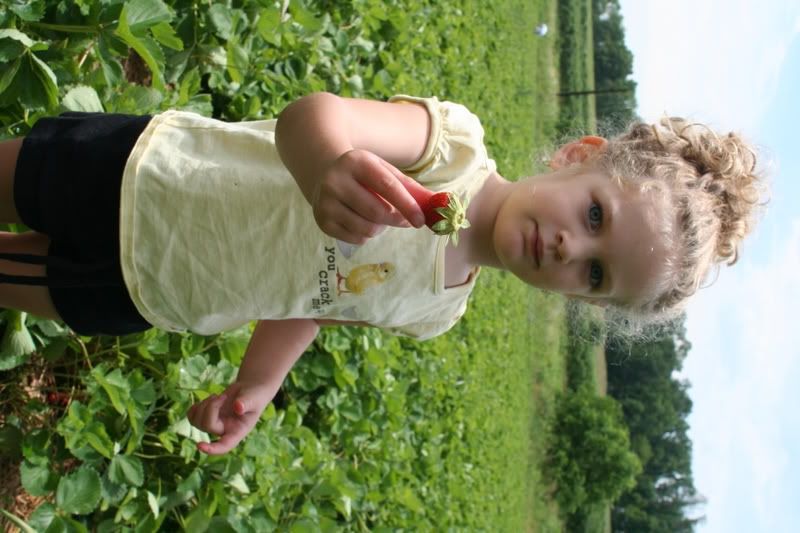 I am perusing my books now, to find a good jam recipe, and I think I will do that tomorrow. I love to make jelly and jam. I think it tastes better when it homemade. :) I will let you know how it turns out.